Happy New Year everyone!

We hope you had a great festive holiday season and we wish you a great 2020. 
Over the past few months you may have noticed we have been getting into Newborn Photography! We are always looking for new challenges and we have an unyielding drive to always improve, so when Michaela said she wanted to get into newborns we went all-in. We sold off all of our furniture in our spare bedroom and converted it into a Newborn studio.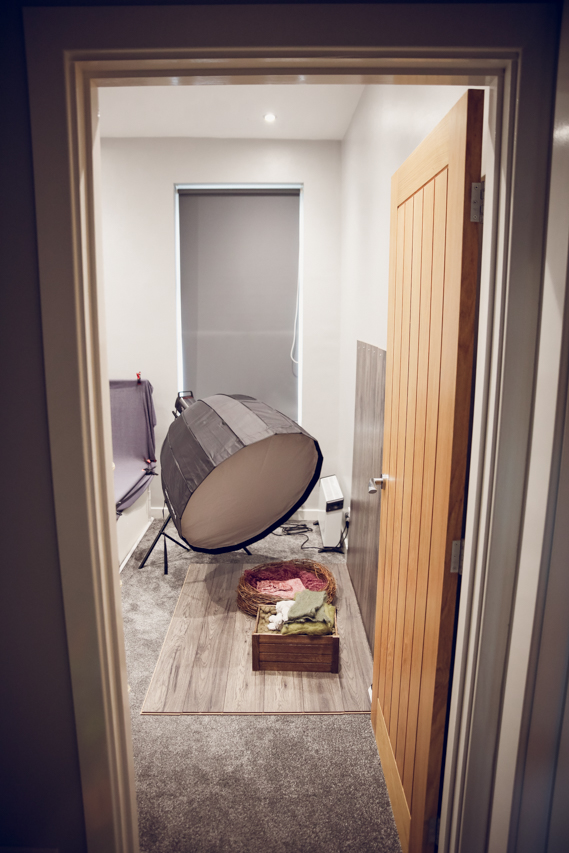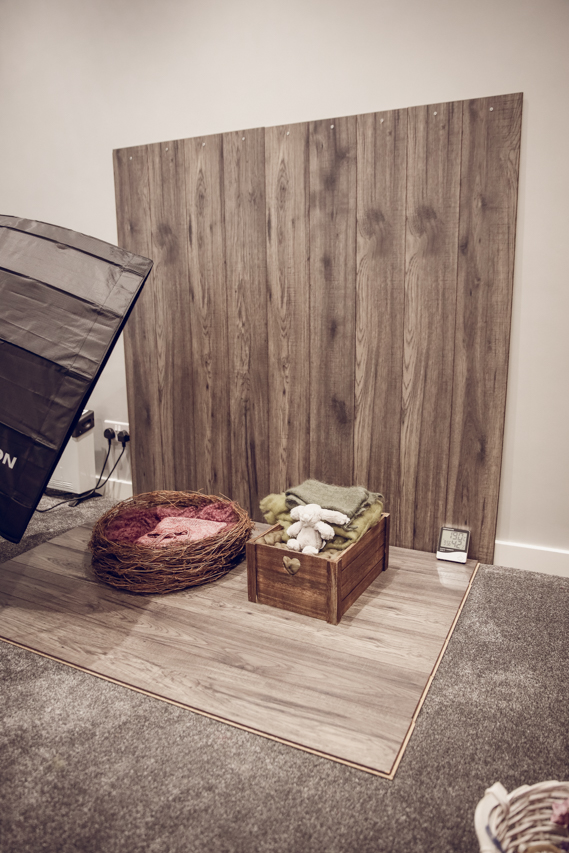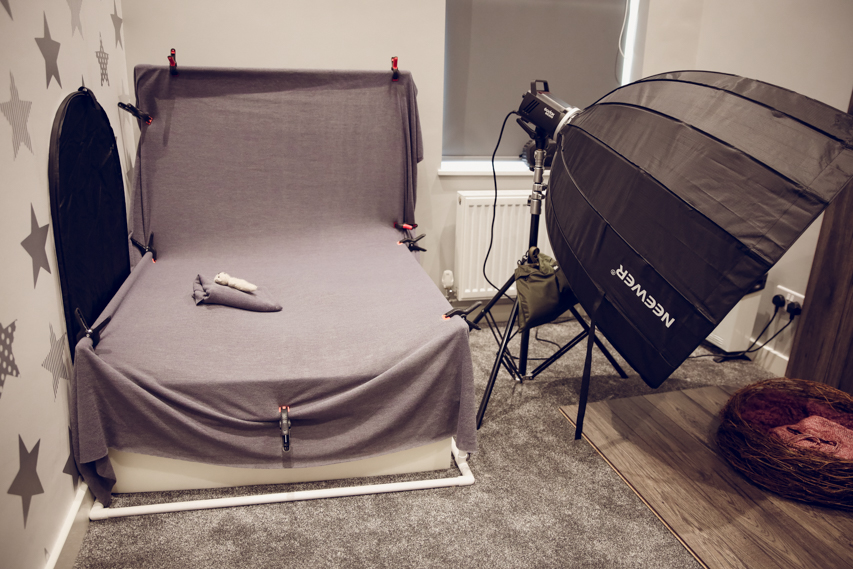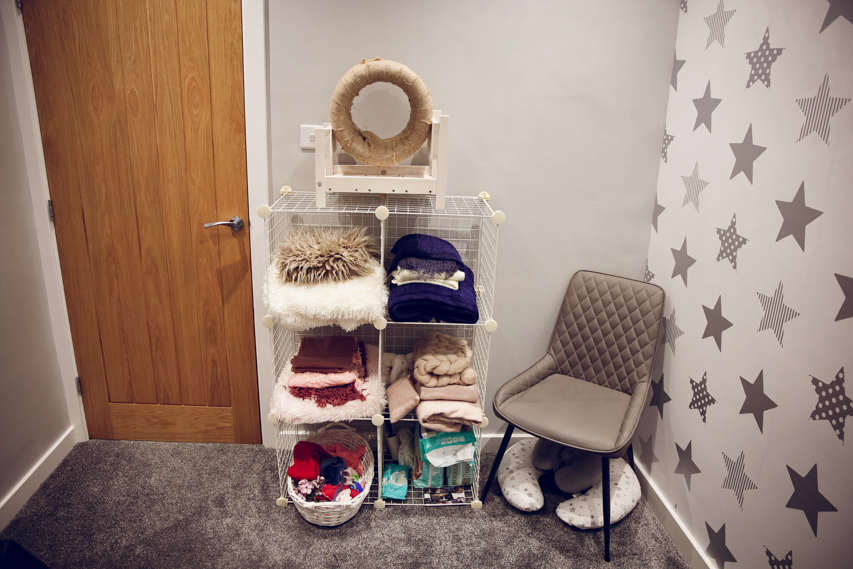 As you can see, the space it very tight but it is working out perfectly! It's cosy and we have just about everything we need. We have a speaker to play soothing instrumental music to help relax the baby. We have a heater and thermometer to warm the room and help the newborns stay sleepy. The way we've set the room up is clever if I do say so myself. We have two stations and the light can be swung around to light each station as necessary without having to move it very much. The two stations allow us to move between two very different looks quickly without much need of tearing a set down and setting another one up. 
We wanted our newborn photographs to have soft but dramatic atmosphere to them so we are using just one large light source but using it directionally. Currently, we are using the modeling lamp of a Godox MS200 strobe and we want beautiful soft light so we are shining that through a 90cm softbox. We are using the modeling lamp for the constant light source for a couple of reasons. It allows us to easily see where and how the light is falling on our subject. It is also not as distracting as having a strobe continually flashing throughout the whole session, which could disturb the baby.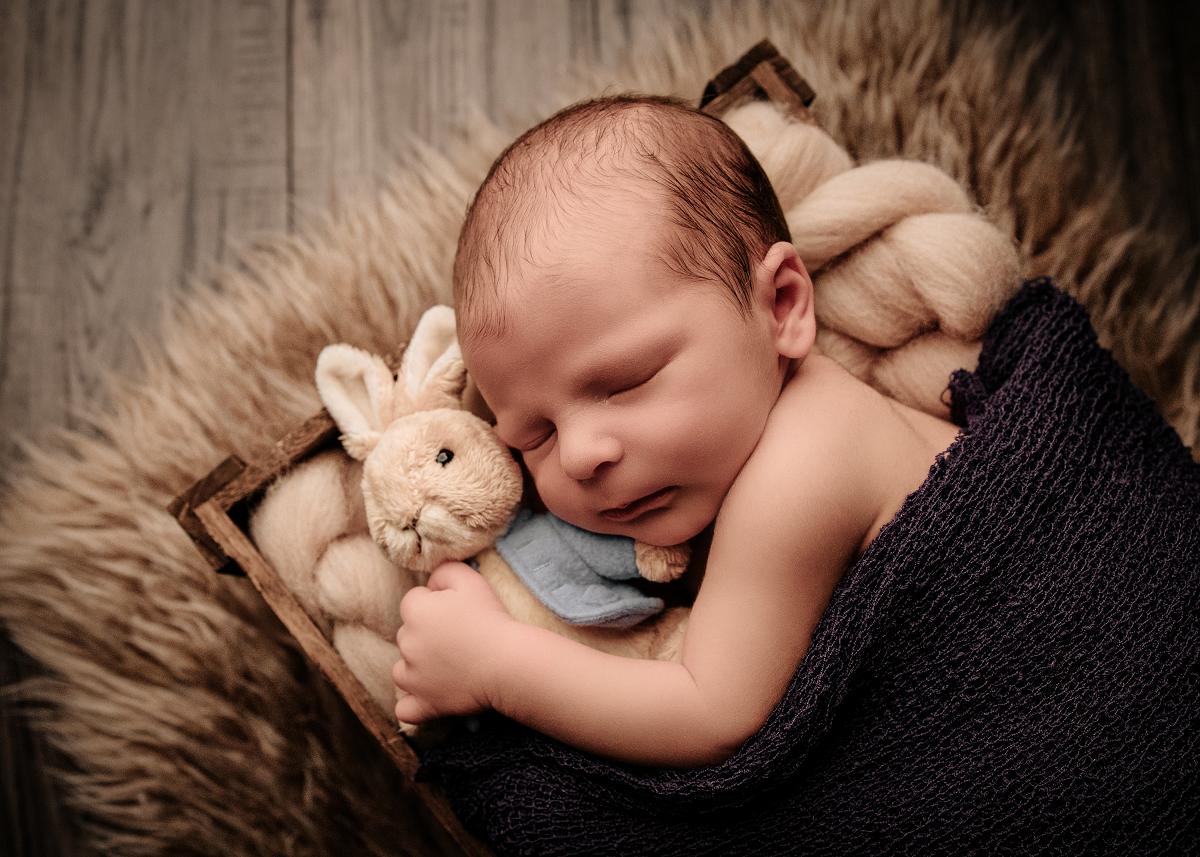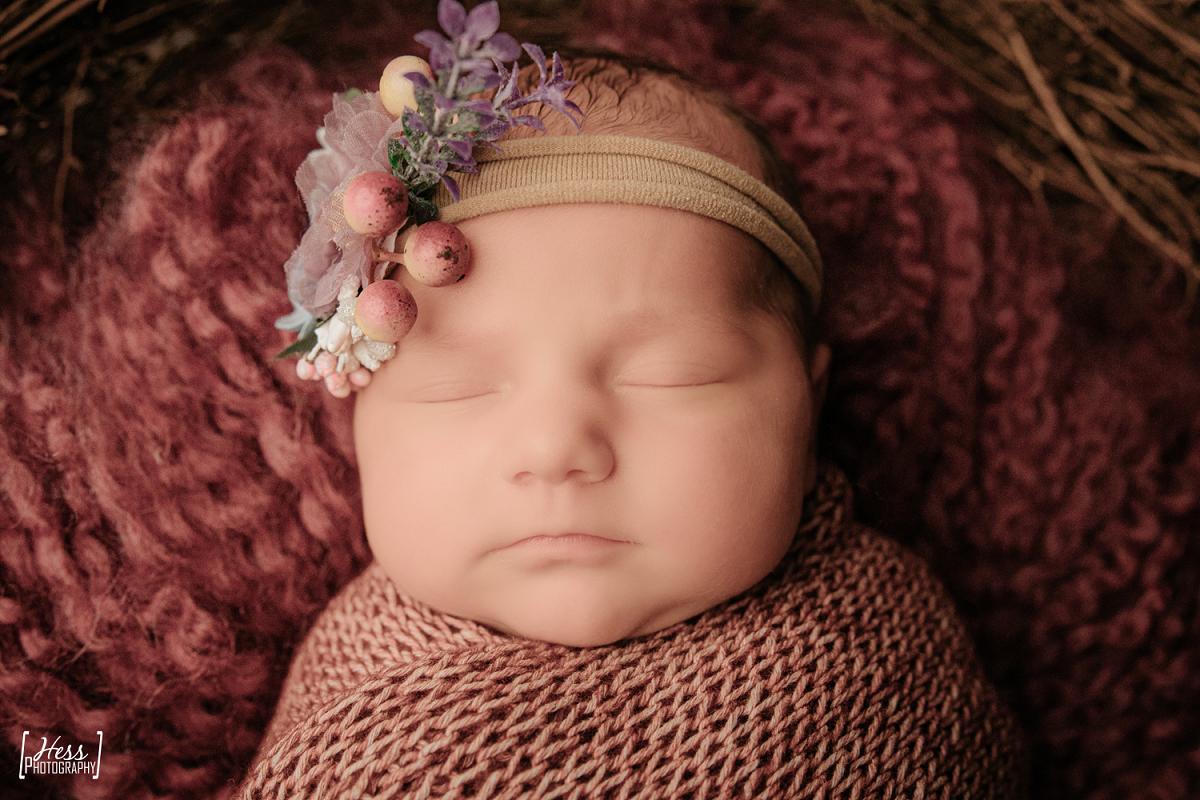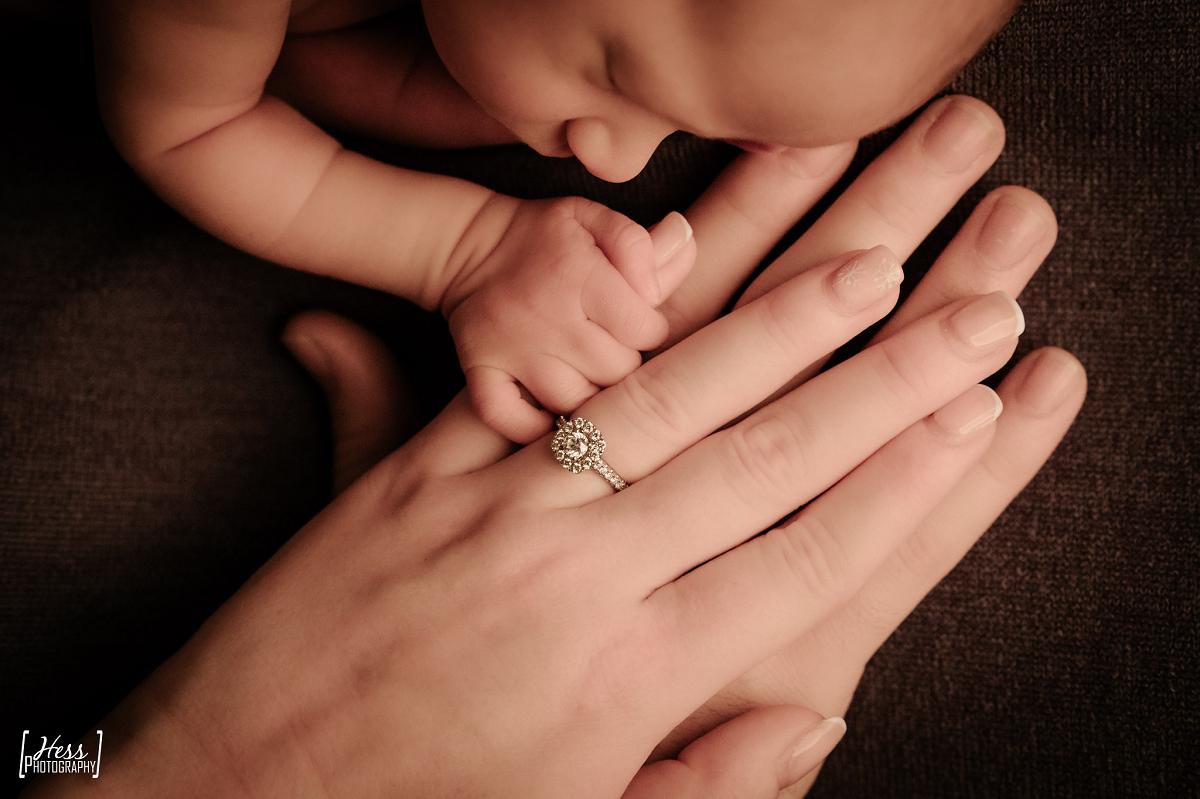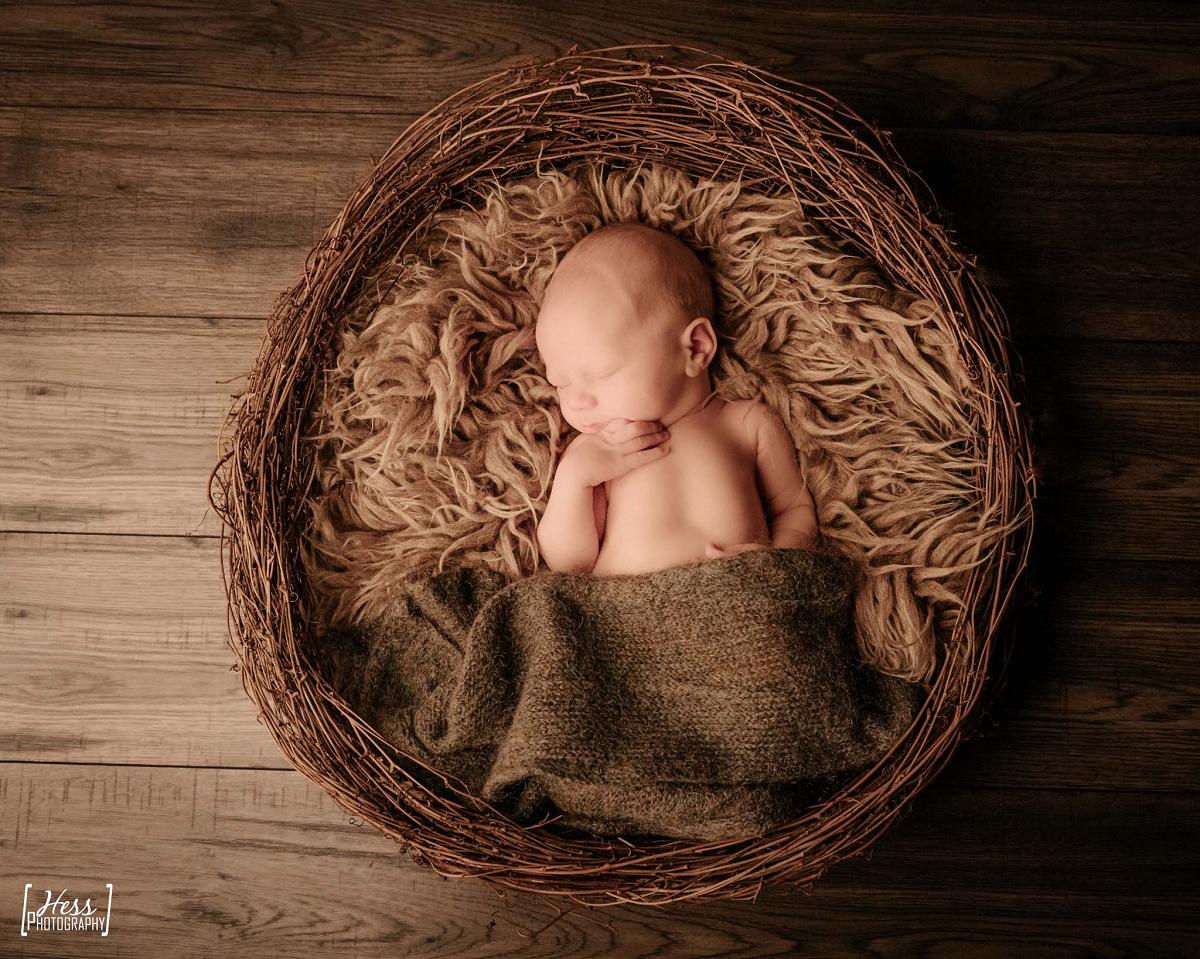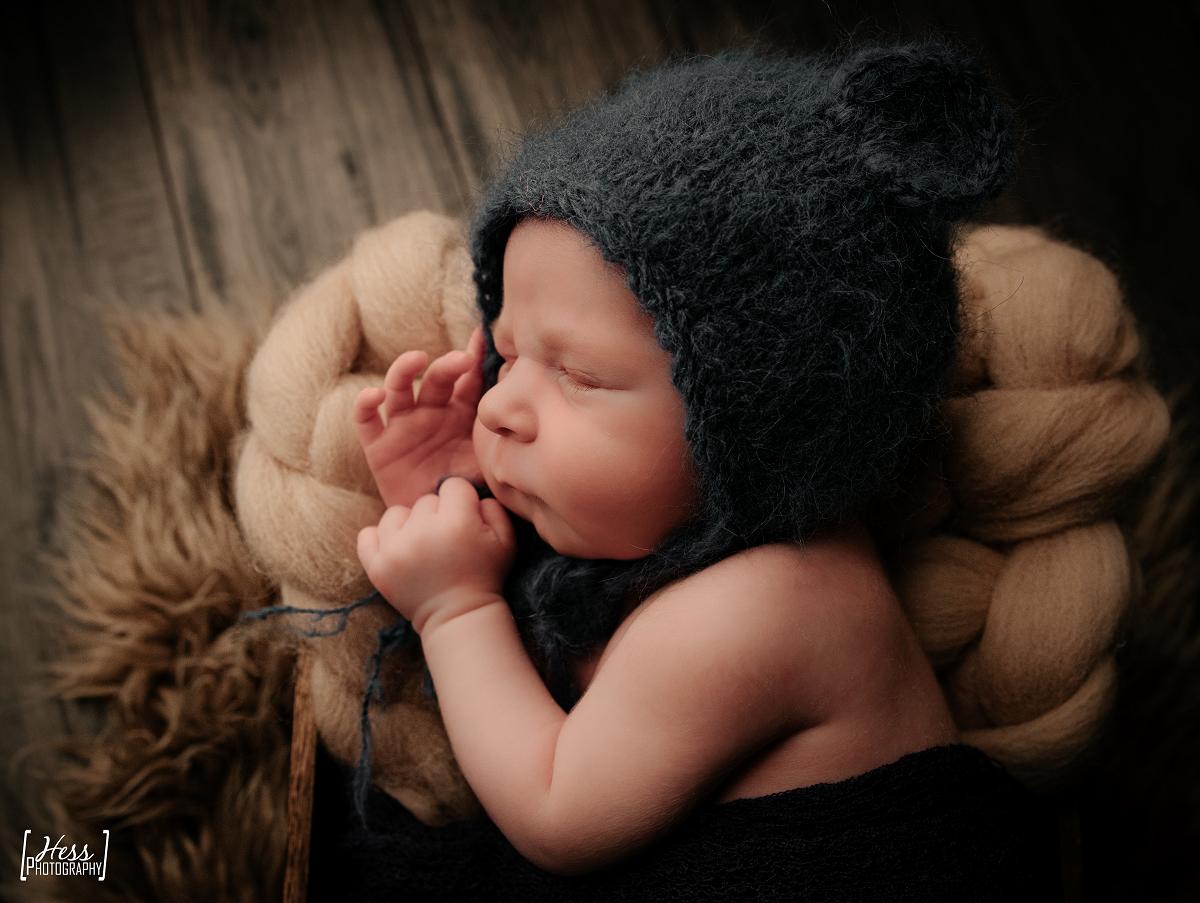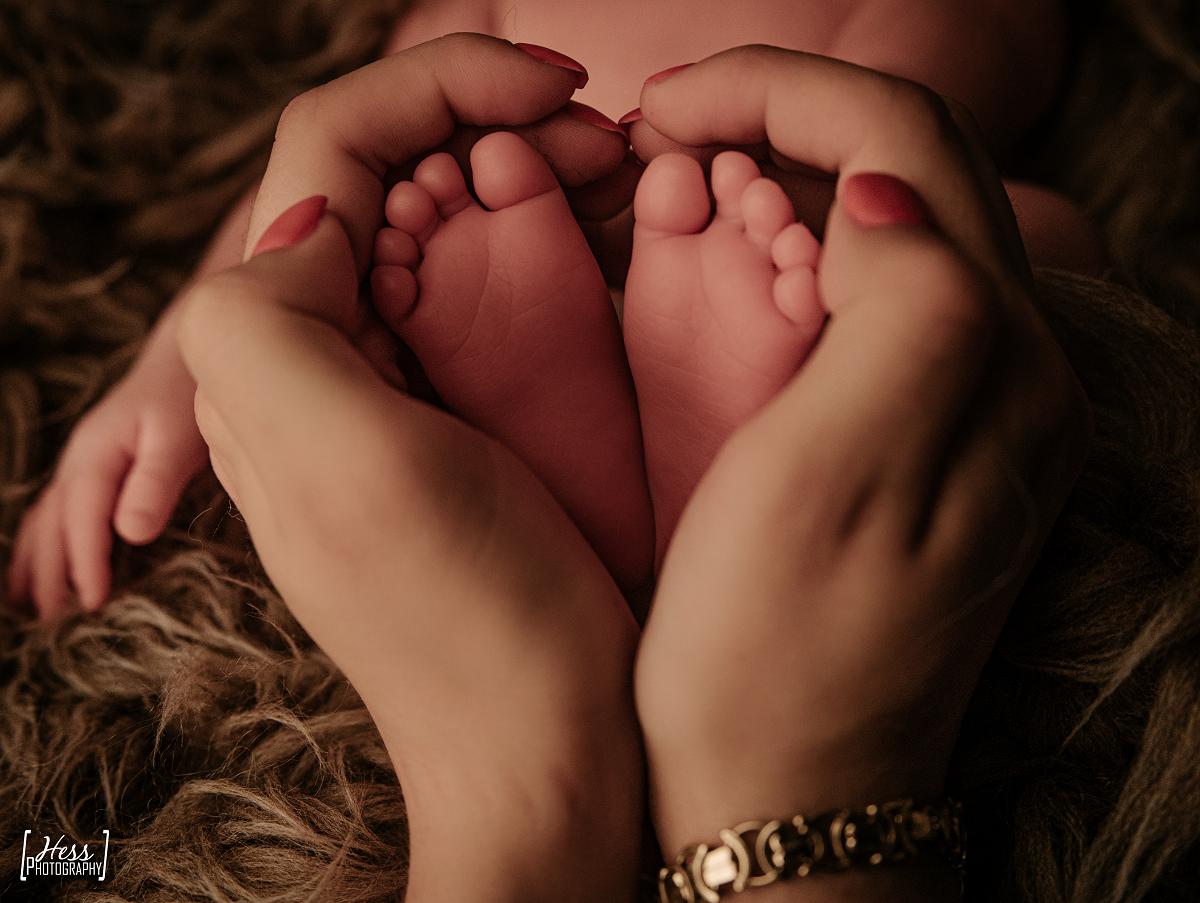 We've picked up on a few other tips that have helped us make the most our Newborn sessions. We try to get the newborns in no later than 8 days after birth. After that time frame the babies tend to be much more alert and more difficult to pose. We also have the mother wait to feed the baby until they get to our studio so the baby is full and sleepy for our photography session.
We are only a couple months into our Newborn Photography journey but we are very happy and thrilled with the imagery we are able to capture in our little studio. In the future we are going to move to a larger, more permanent studio but until then this little studio will be just fine.
If you are interested in booking a Newborn Session, then please get in touch!
Best wishes,
Michaela & Adam