We have never been to a wedding like this one! We first met Courtney and Michael for a pre-wedding shoot at the Frankfort Boat Landing. These two are so friendly and easy going so it was a great shoot. Throughout the shoot they talked about the venue of their wedding, a place called The Lodges at Borestone Mountain Audubon Sanctuary. We were excited, it sounded amazing.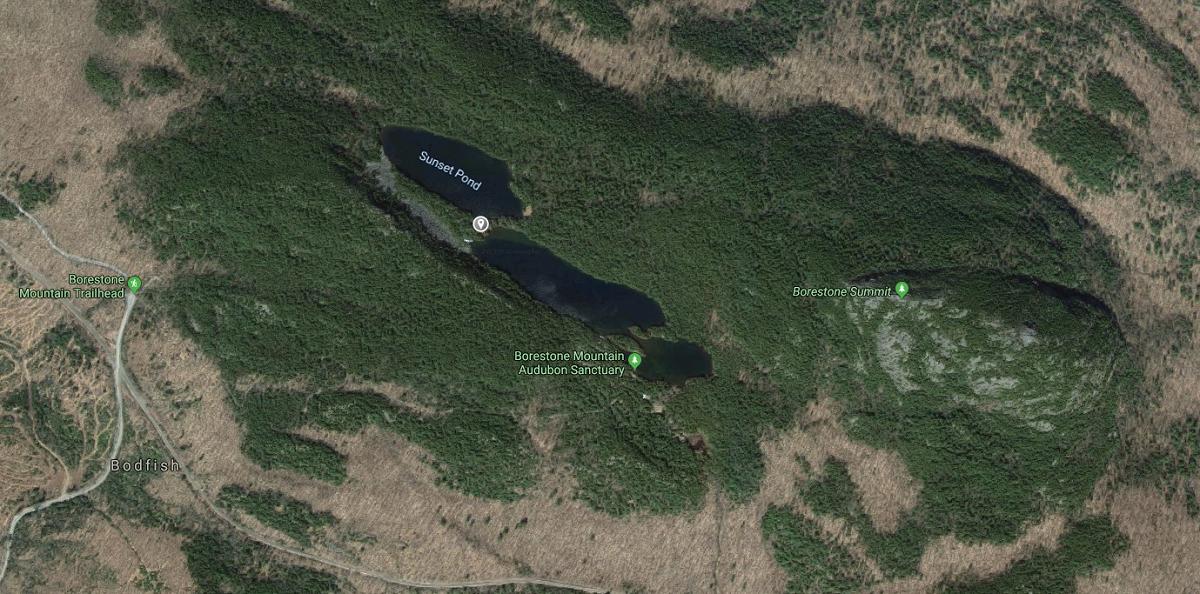 The wedding day started early for us, as we needed to be in the parking lot of Borestone Mountain Trailhead by 9am. The weather was very unsettled with drizzle and light rain showers, we had our fingers crossed it would clear up but the chances weren't looking good. In the rain, we walked a short distance up the trailhead with all of our gear where we met up with Greg the caretaker of the lodges at the Audubon Sanctuary. We piled into Greg's truck and he took us up this very steep, very curvy, very bumpy road. Thinking back on it we had to have climbed close to 400' in elevation. When the road finally ended we were at the Borestone Mountain Audubon Sanctuary. There was a small gift shop and some small aluminium boats tied to a dock.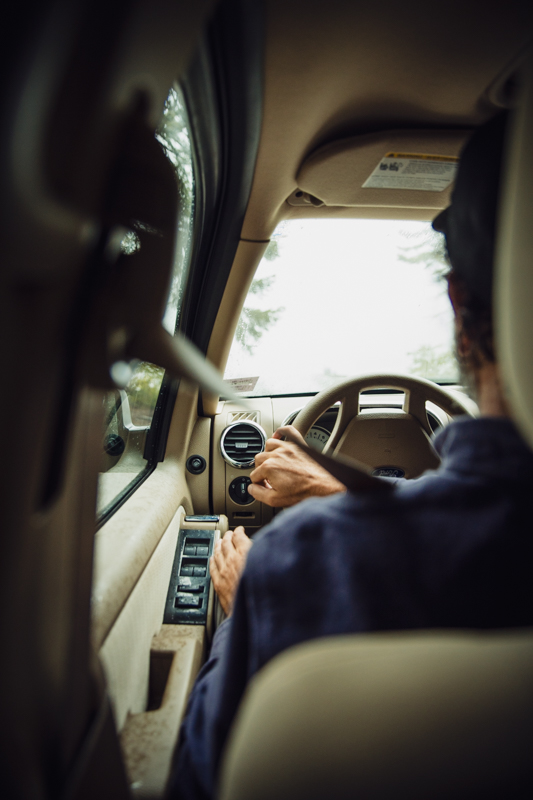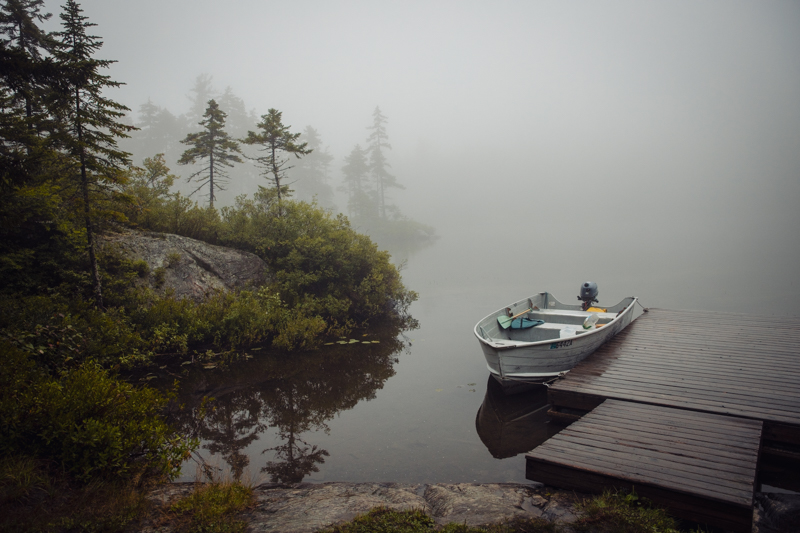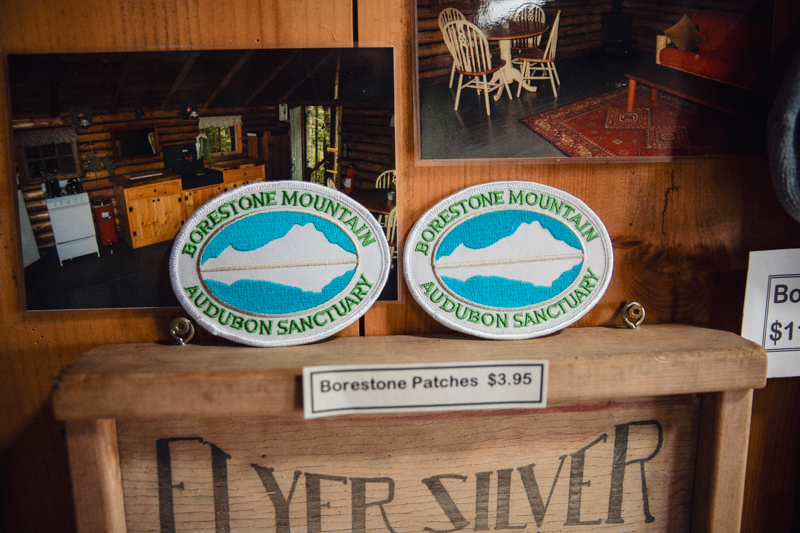 Greg informed us that we still had a 10-15 min boat ride to the lodges. While Greg is carefully navigating this small boat in this shallow pond he is telling us all about the history of this place. It's so foggy we can't see more than 15 feet in front of us but Greg easily navigates this very narrow passage into the next pond. The fog is making this incredibly surreal. Greg is half chuckling while he is telling us about the immense beauty that is all around us but we can't see it. He points into the fog and says there is an amazing cliff-face right there but the fog is so thick it's just whiteness. He points back over his shoulder and says the summit of Borestone Mountain is over there and by the way he talks about this place and the vibes we are feeling we know that is a very special place but we can't even see it! We dock and he walks up to the main lodge where we meet up with Courtney and Michael. We talk to them for a bit and it's time to get to work. It was a little bit early for everyone to start getting ready so we split up and started to capture some shots of the lodges and people puttering around or playing board games.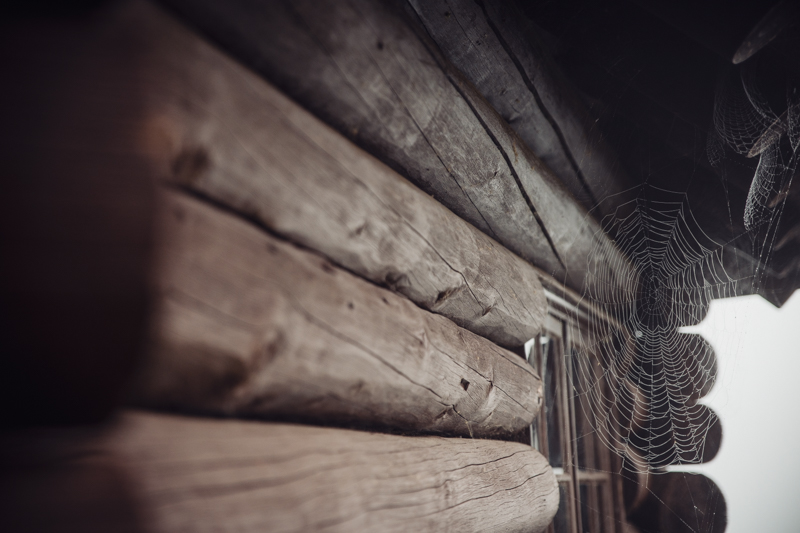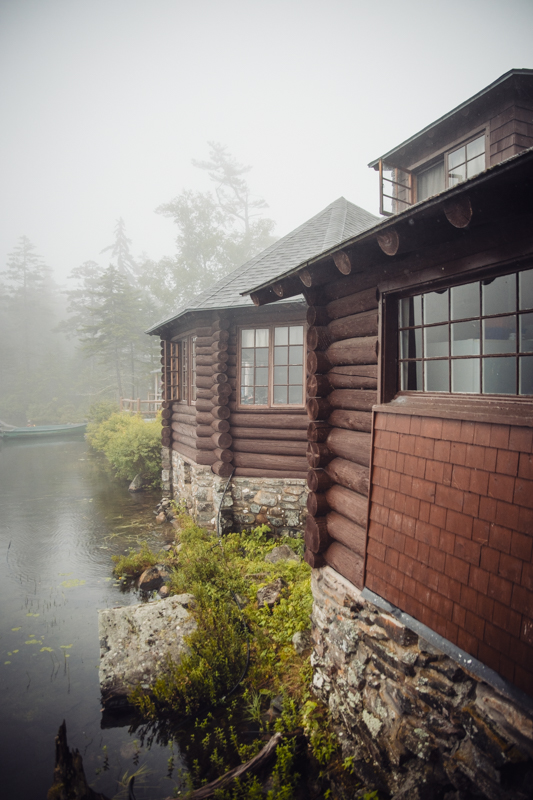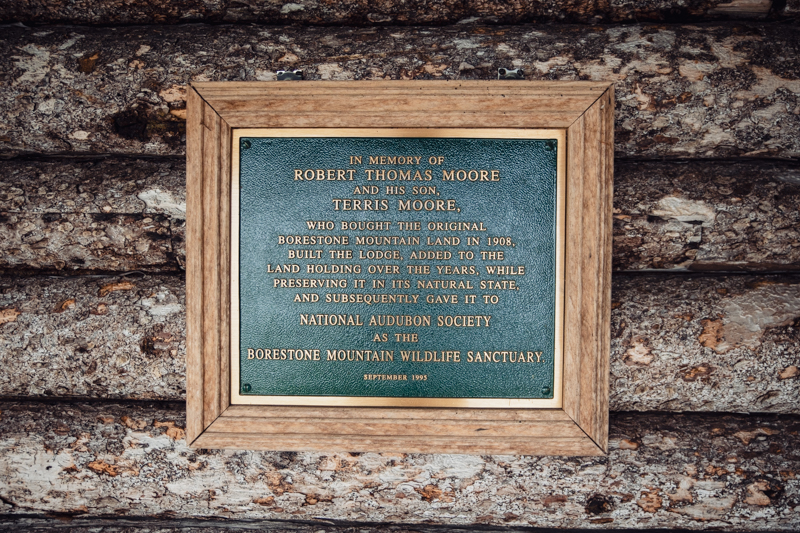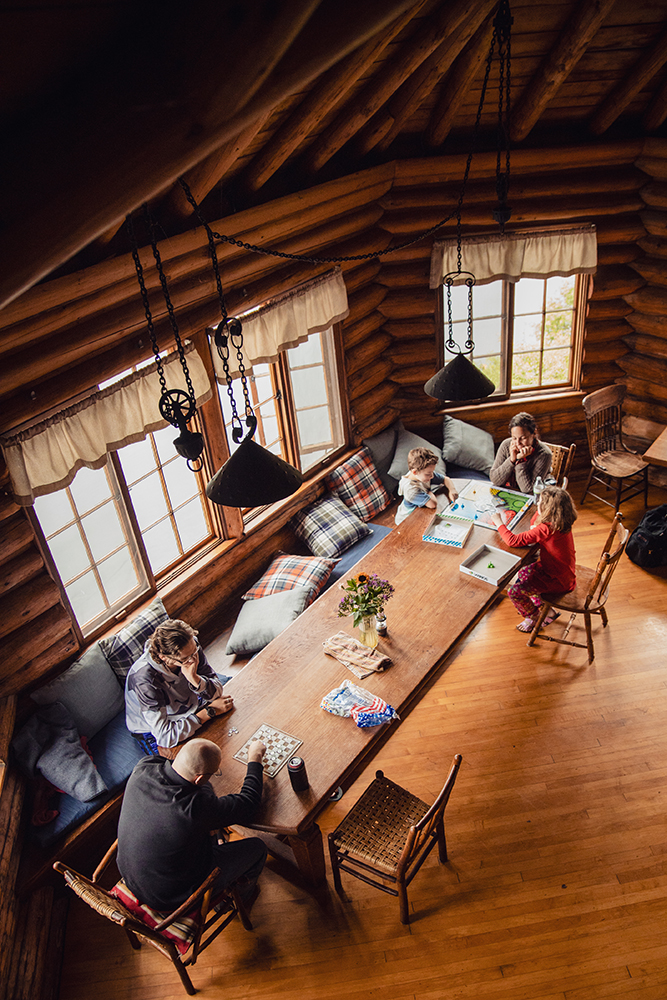 As we walked around this place we could just feel how special it was. We are on edge of a group of ponds on the side of a mountain. Amazing. So unique, so remote, what a great place for an intimate wedding. Once we got some shots of the lodges, we started to photograph the details, rings, dress and then onto everyone getting ready.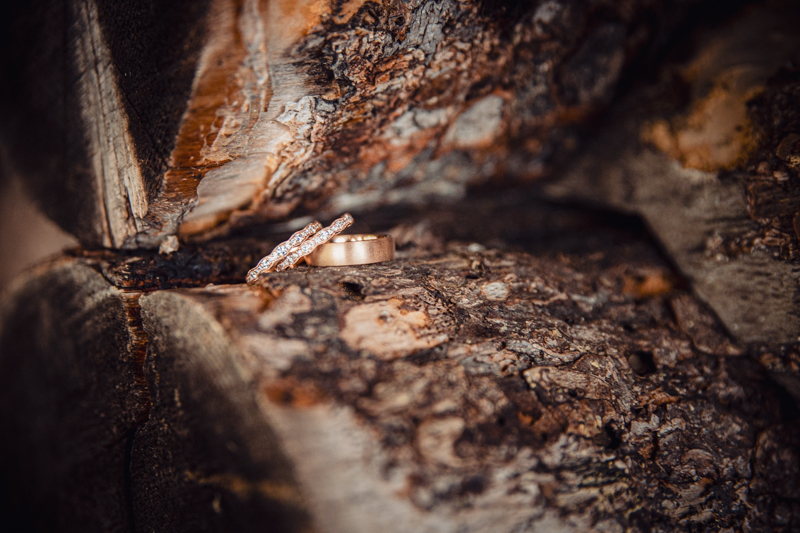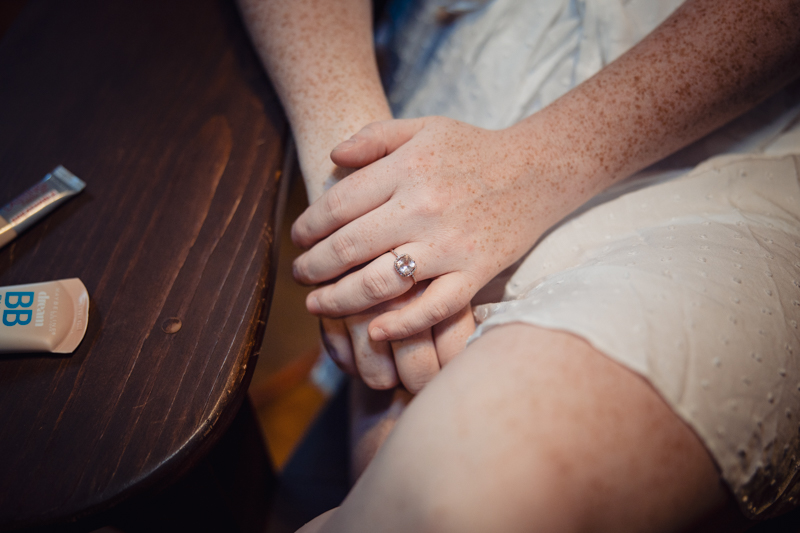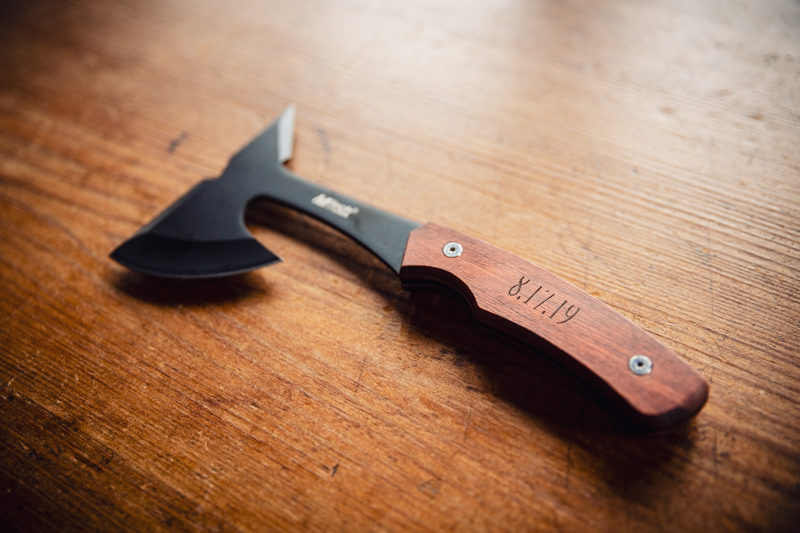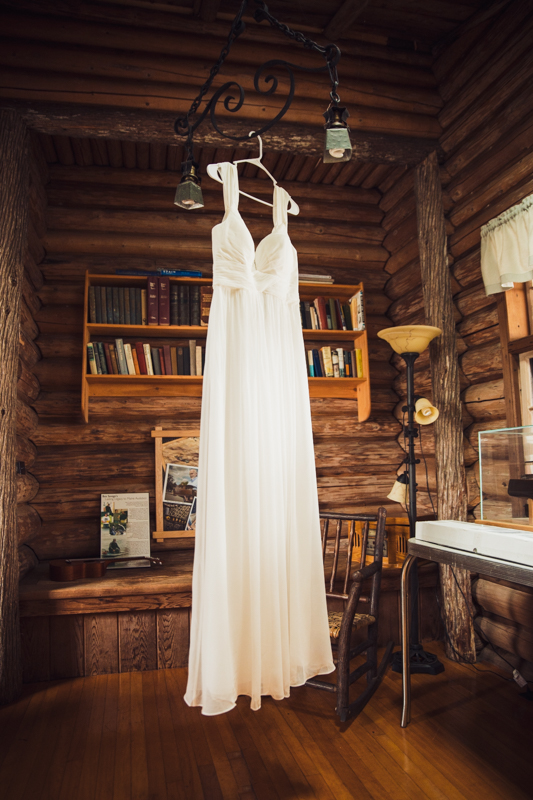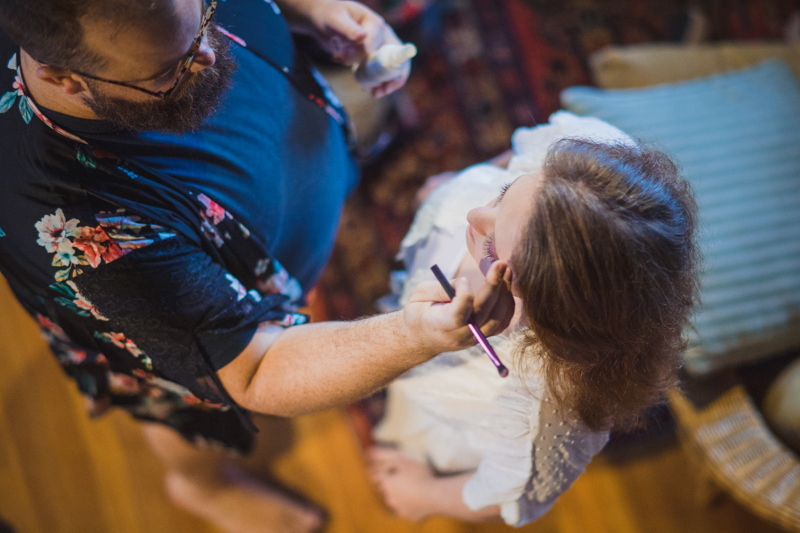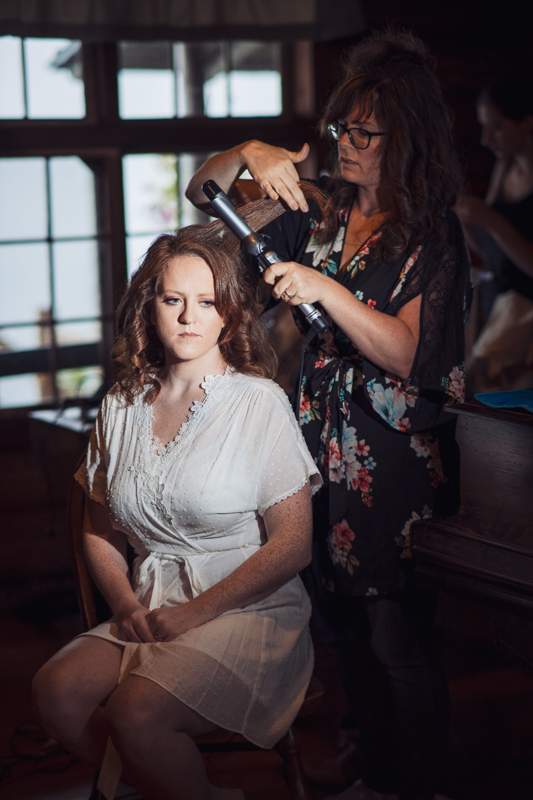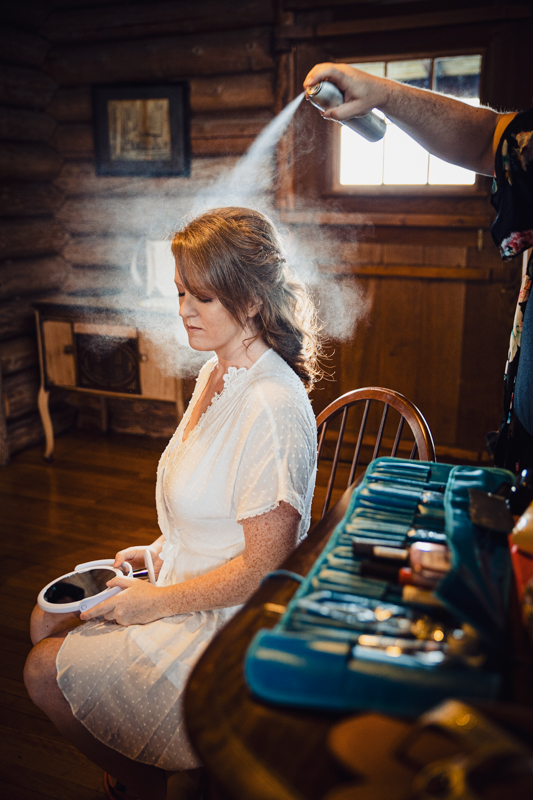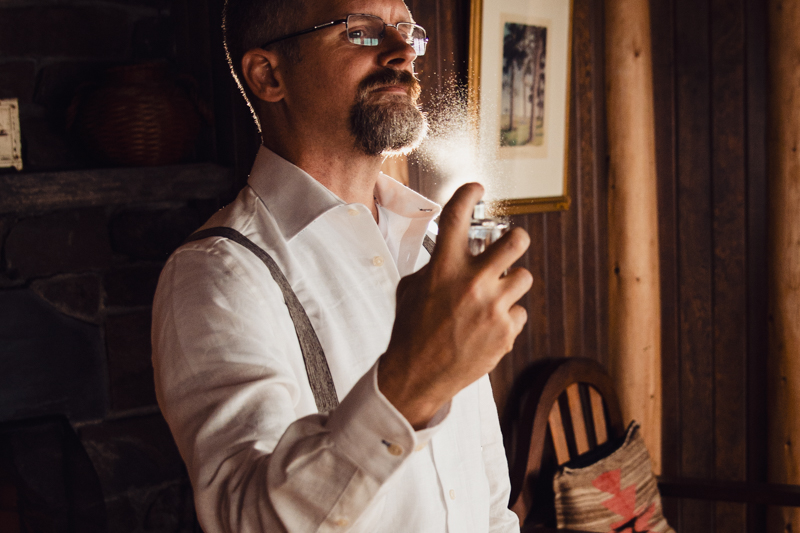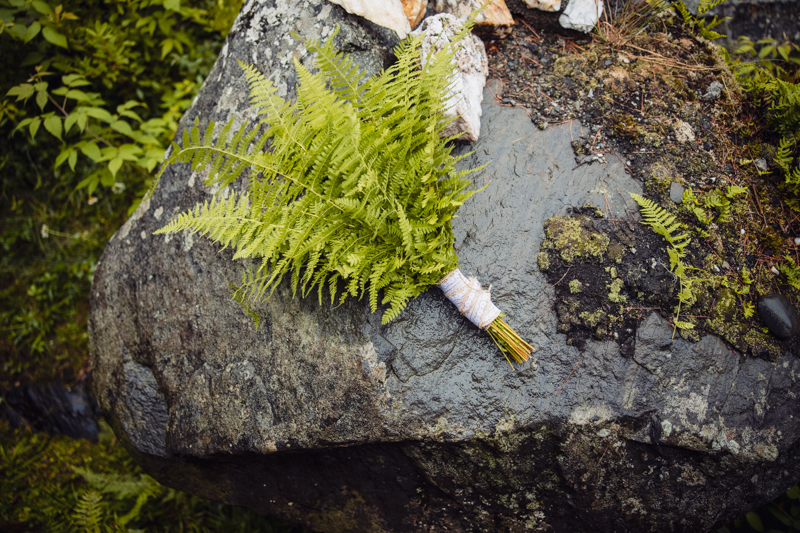 It's ceremony time and as if on cue, the fog lifts... a little bit. Not enough for us to fully see the unreal spot we are standing in but enough to make the ceremony a bit more picturesque.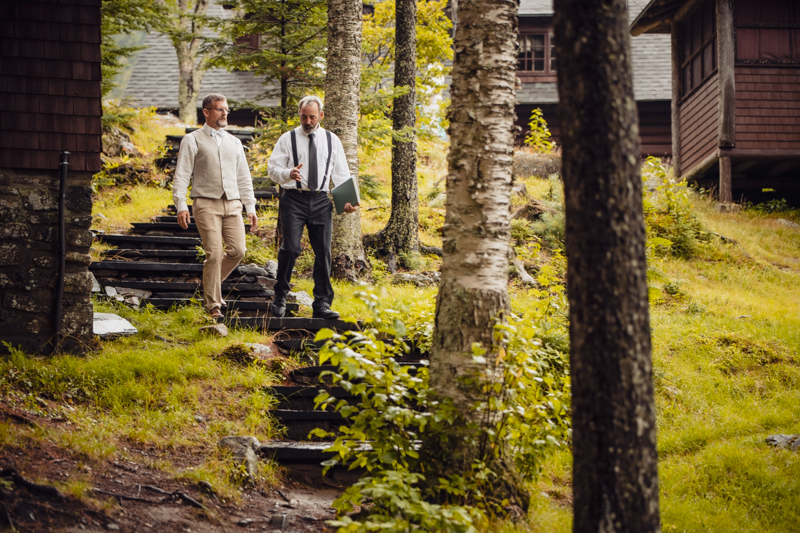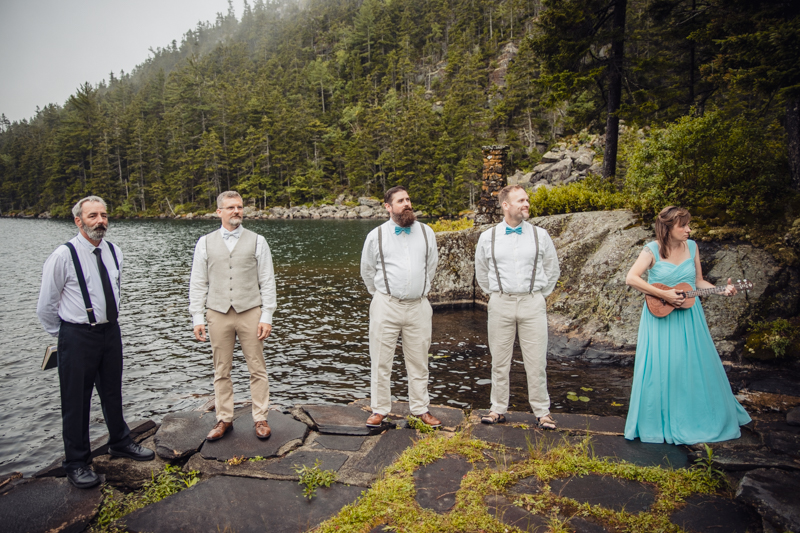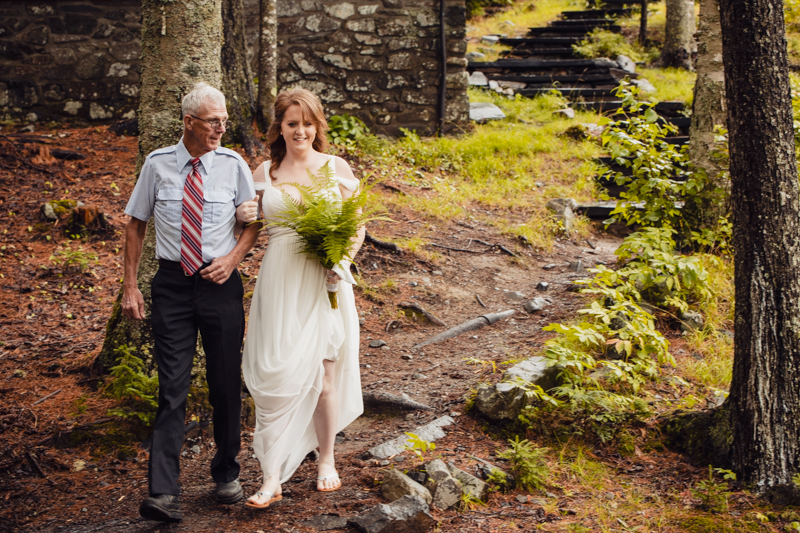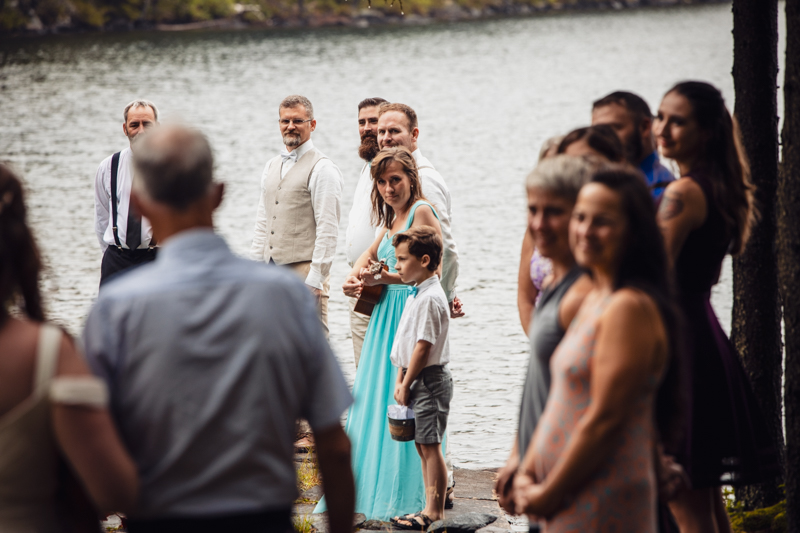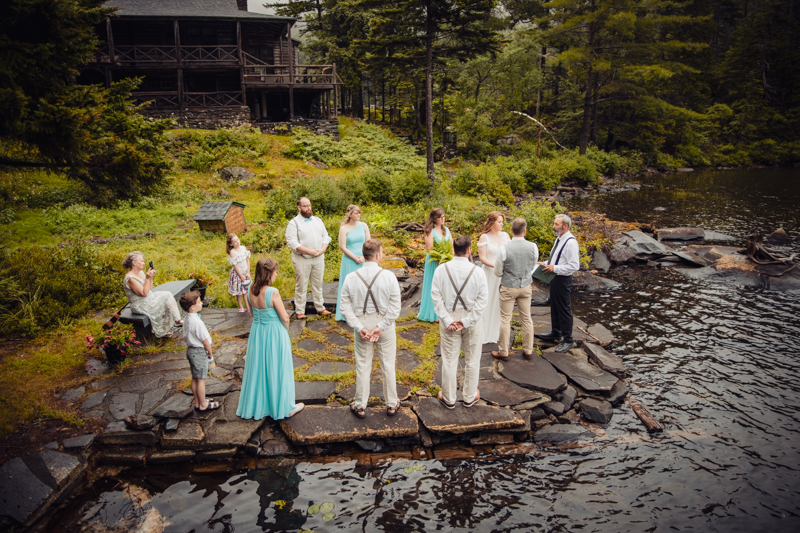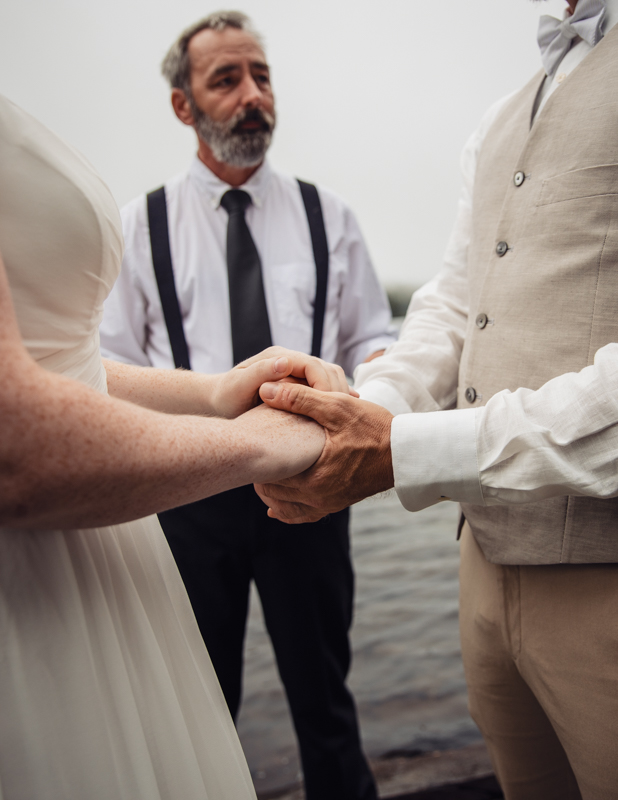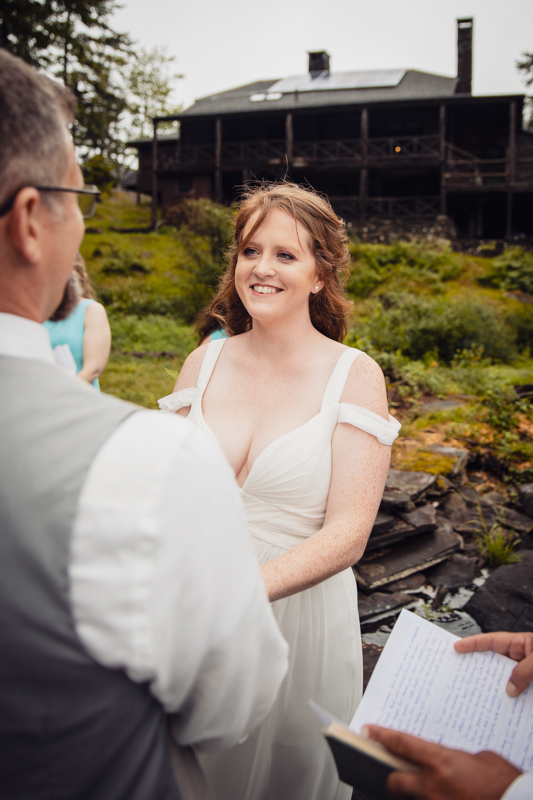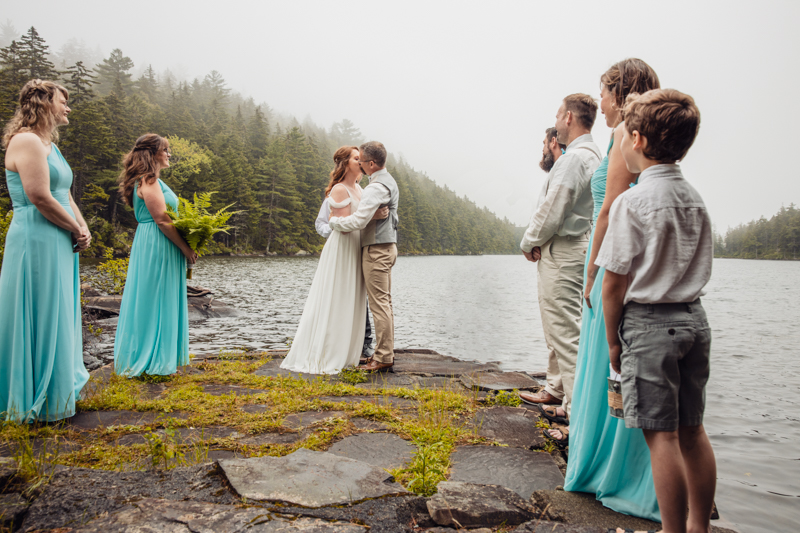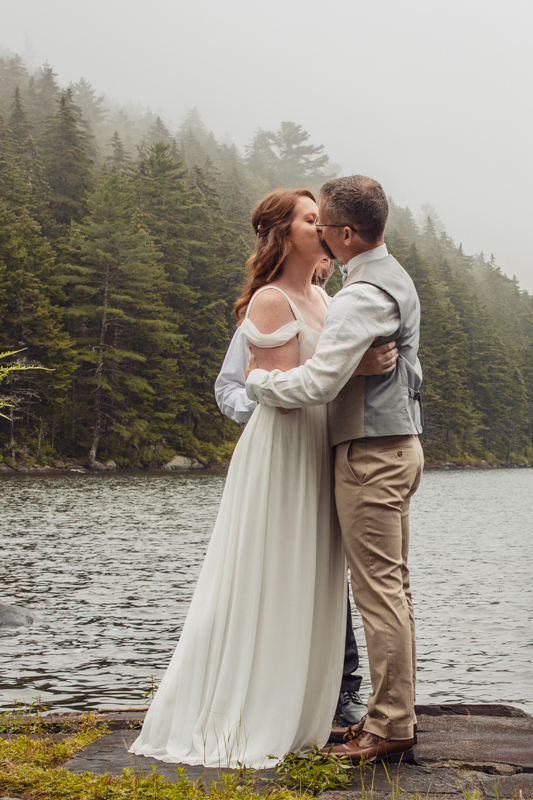 After the beautiful ceremony it's on to the formals!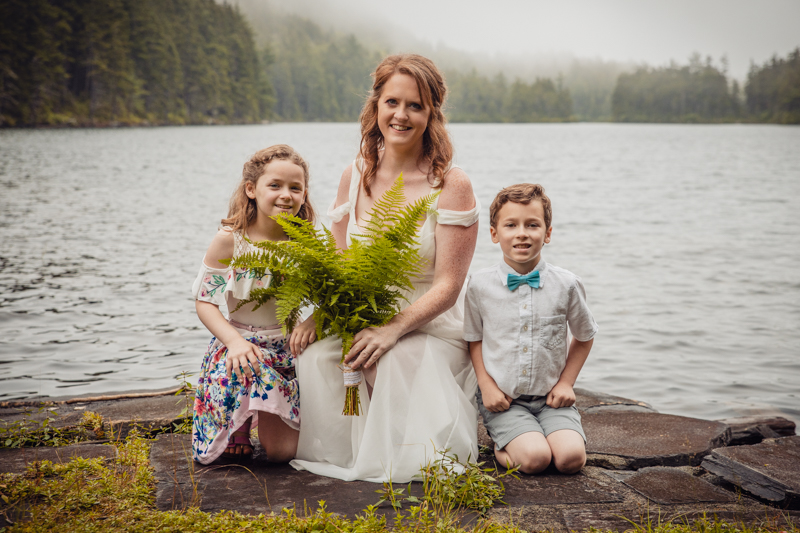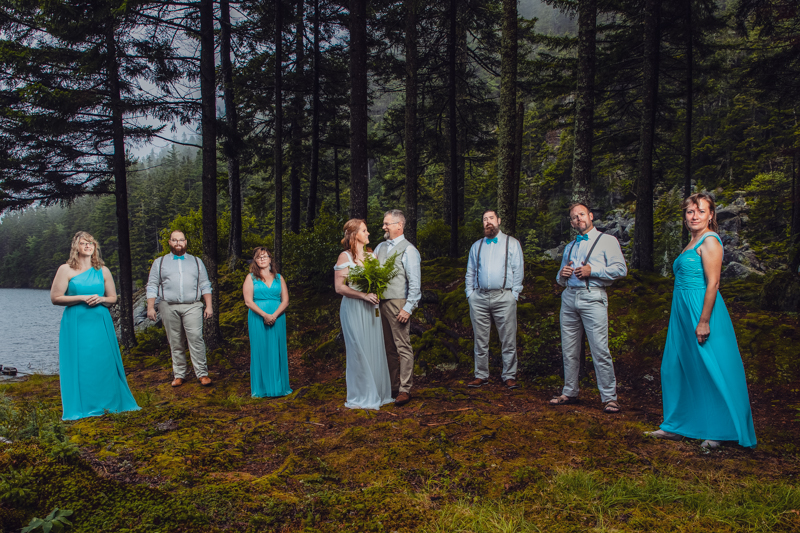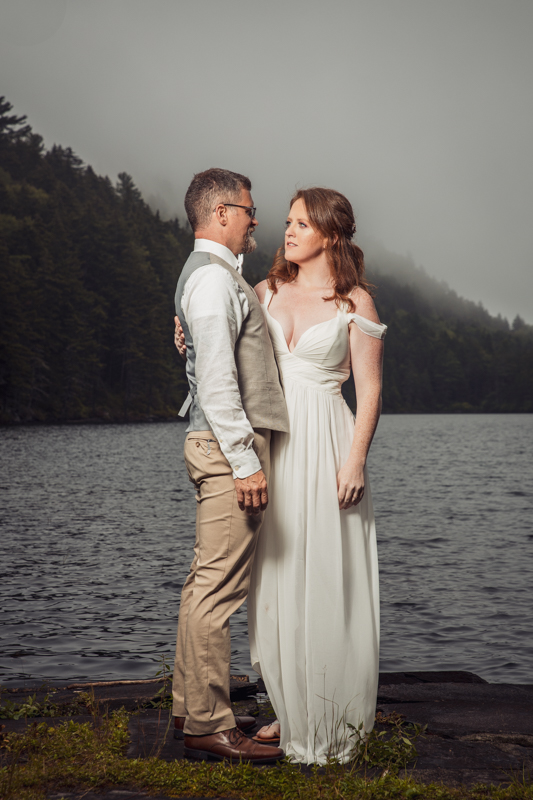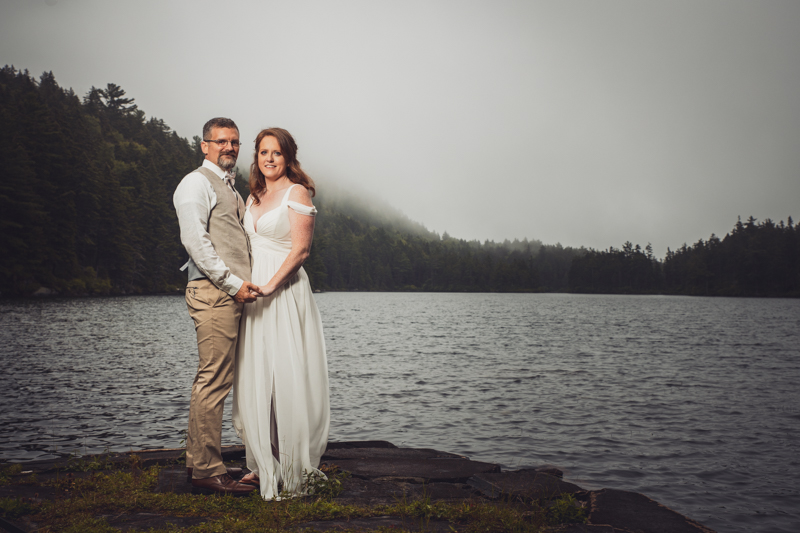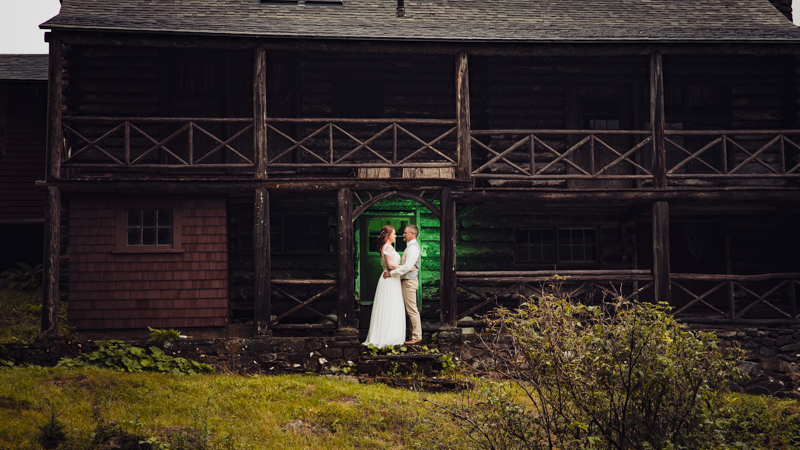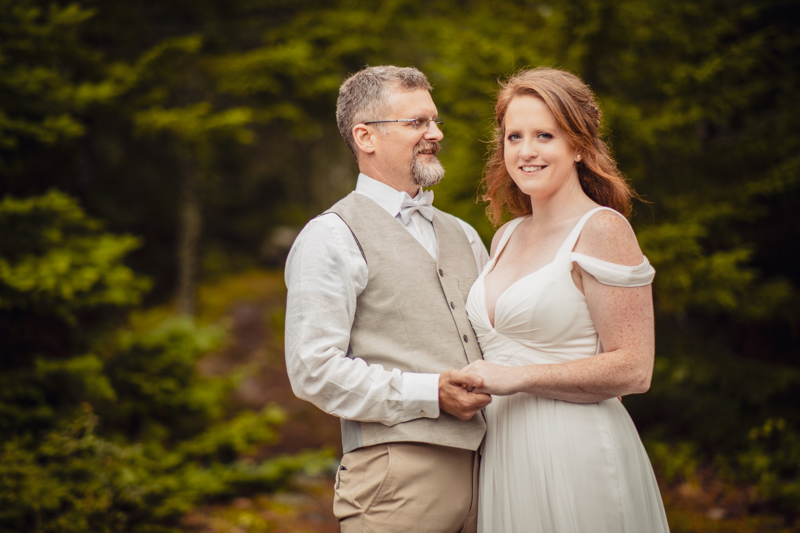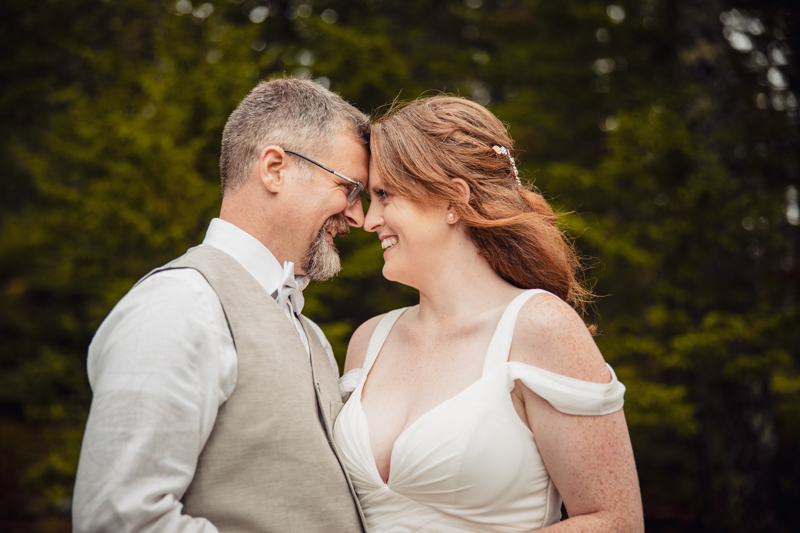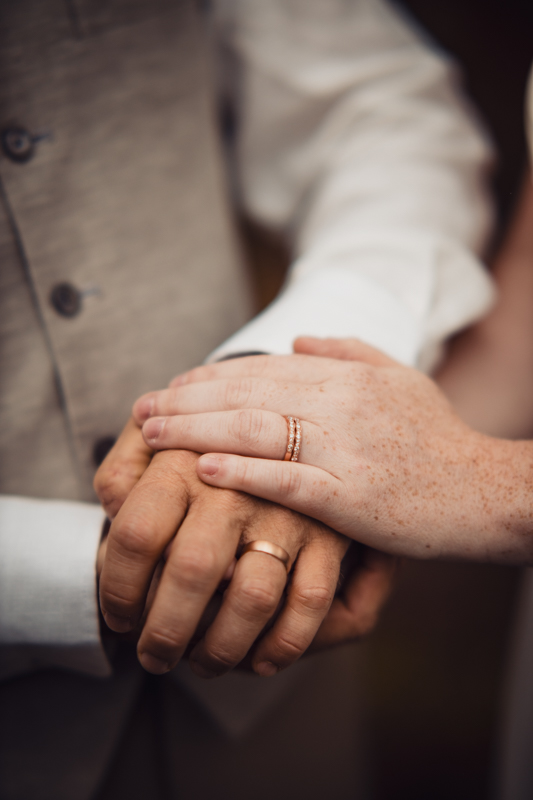 Now the fun begins! There was some food and drink, some speeches and some tears! The reception was held a short walk away from the lodges in a clearing on the shore of Sunset pond. A gas generator powered the lights and the music! Everyone was happy and merry in full celebration mode.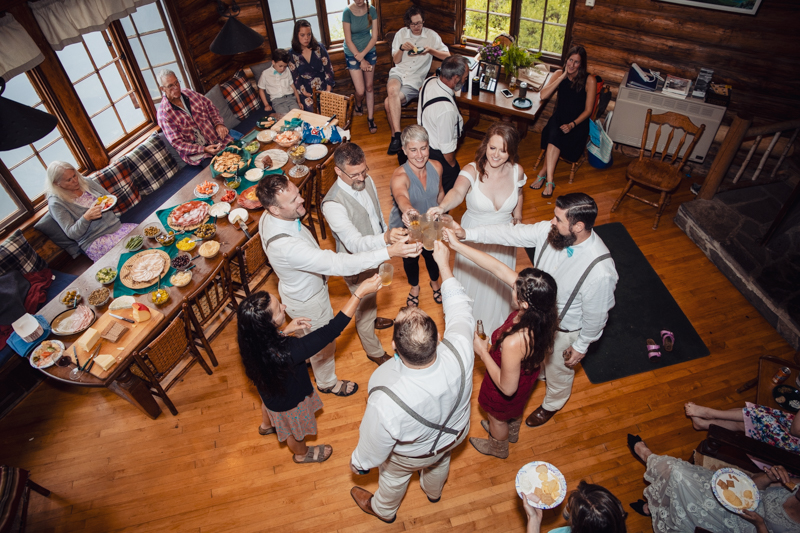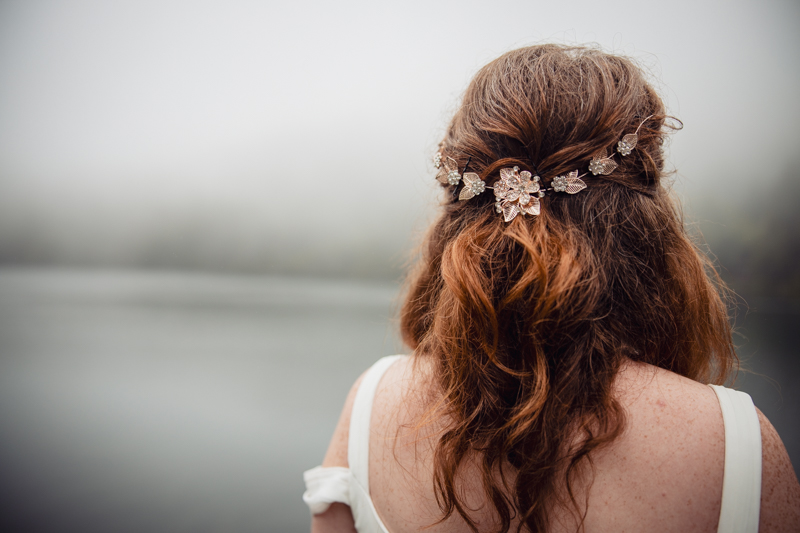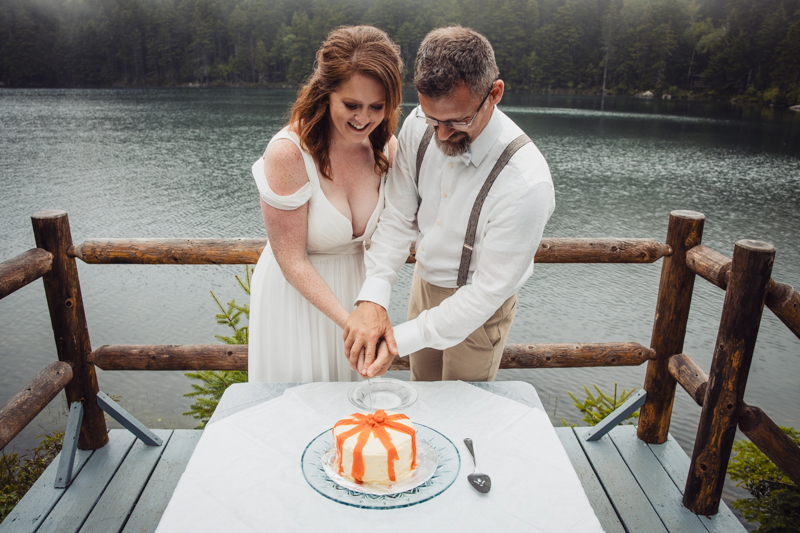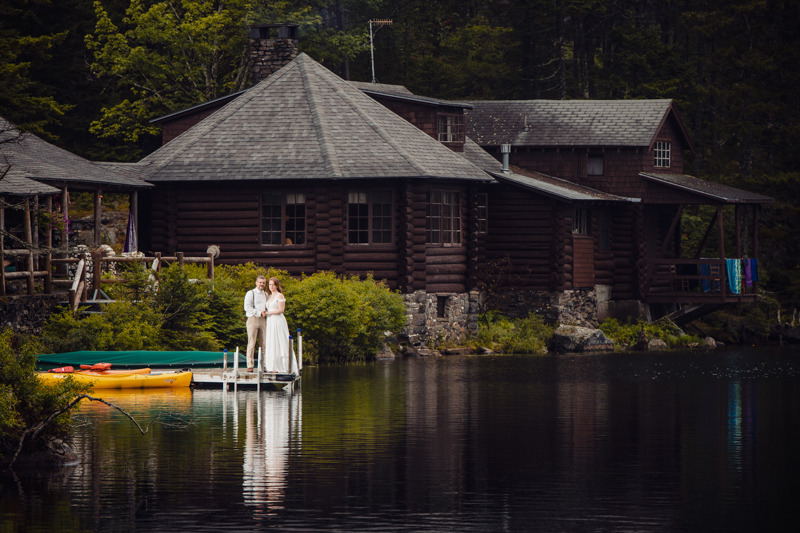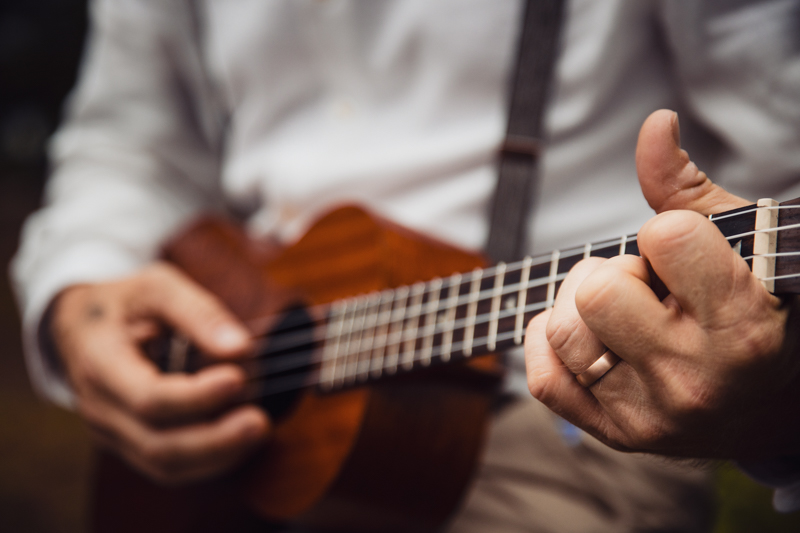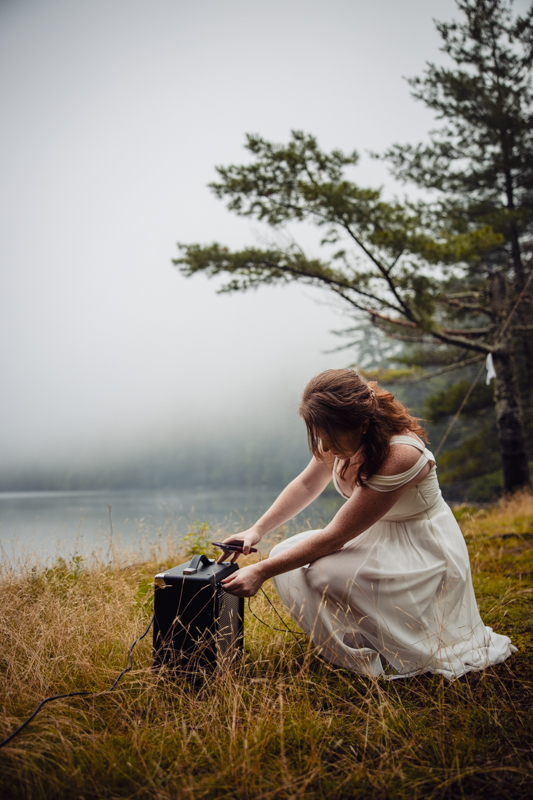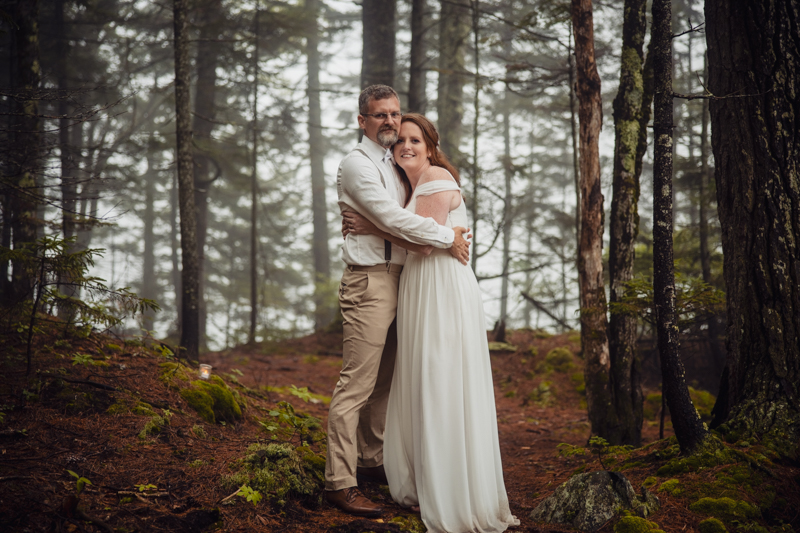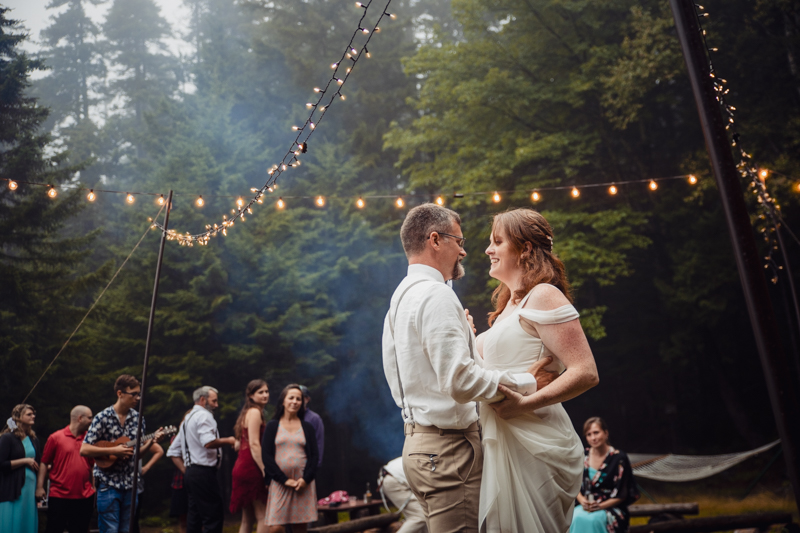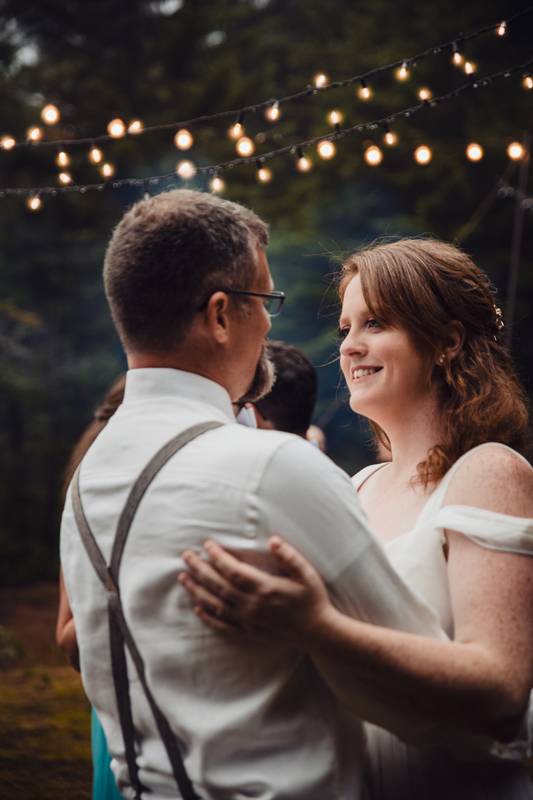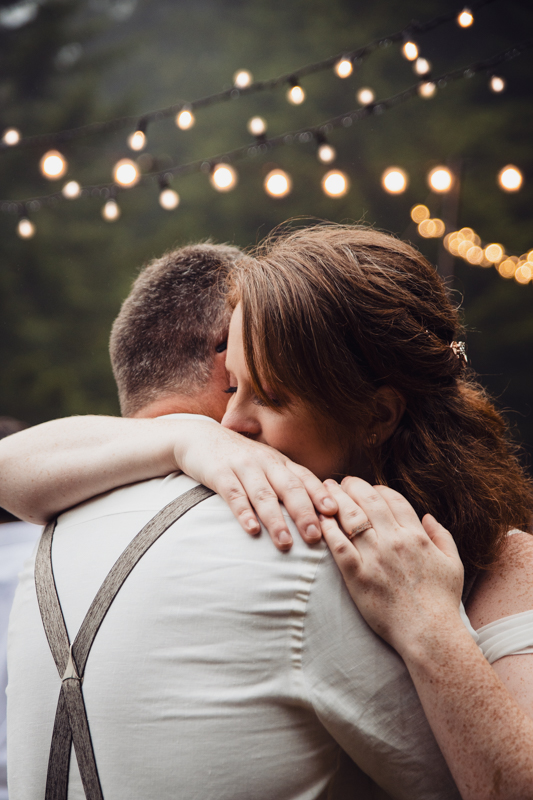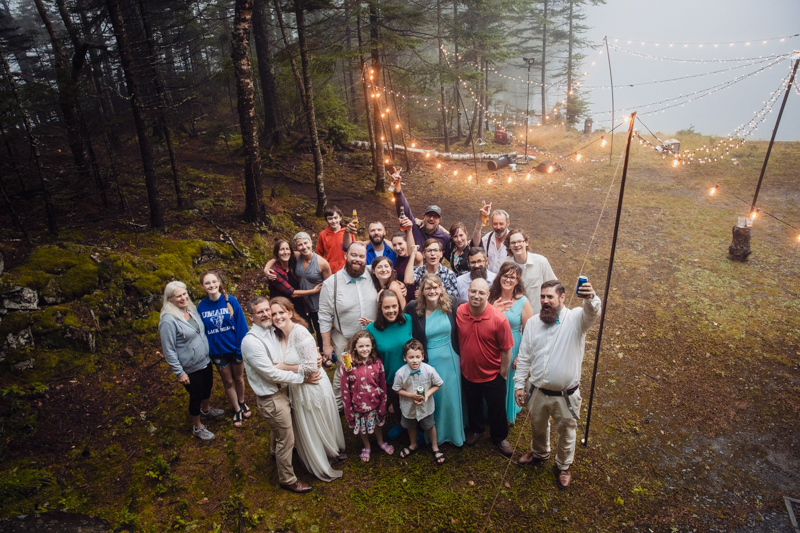 It was getting late, light was fading and it was time for us to pack up and head out. We said our thank you's and how honoured we were to be invited to this very special place on their very special day. We hopped backed in the boat with Greg and we couldn't help but gush over this place and how amazing it is. Greg just smiled and said you haven't even seen the breath-taking views that are all around us due to the all day fog. What a great day. One we will never forget. We will 100% revisit on a clear day and see the views we missed! If you are in Maine and are thinking of doing a small wedding check out the Lodges at Borestone Mountain Audubon Sanctuary! Amazing .... and we haven't even seen the views!