Our day began in Ferryhill where we joined Tom and the guys for their preparations. Everyone was happy and excited for the big day with jokes and smiles in abundance. It's always a fun watching the guys problem solve their button-holes but you tend to get some great smiles from it. This usually ends with Michaela saving the day and pining them. After we got our shots, we hopped in the Hess Photography Mobile and rushed off to meet up with the Bride and Company.

When we arrived at Amy's Mam's house we were happy to see that Amy had taken advantage of the beautiful weather and was getting prepared in the back garden. The house was buzzing as everyone was getting ready and preparing for the big day. While waiting for the finishing touches to Amy's hair and makeup we were able to capture some detail shots of her ring, shoes and dress. Soon it was time for Amy to get in the dress. Everything came together perfectly and Amy looked absolutely stunning! The last thing to do before making our way to the venue was a first look with her father. We brought him in the garden making sure he didn't see Amy. We let the anticipation build a for a few moments before he turned around and saw Amy for the first time and it was a sweet moment they had together. Now it was off to the venue!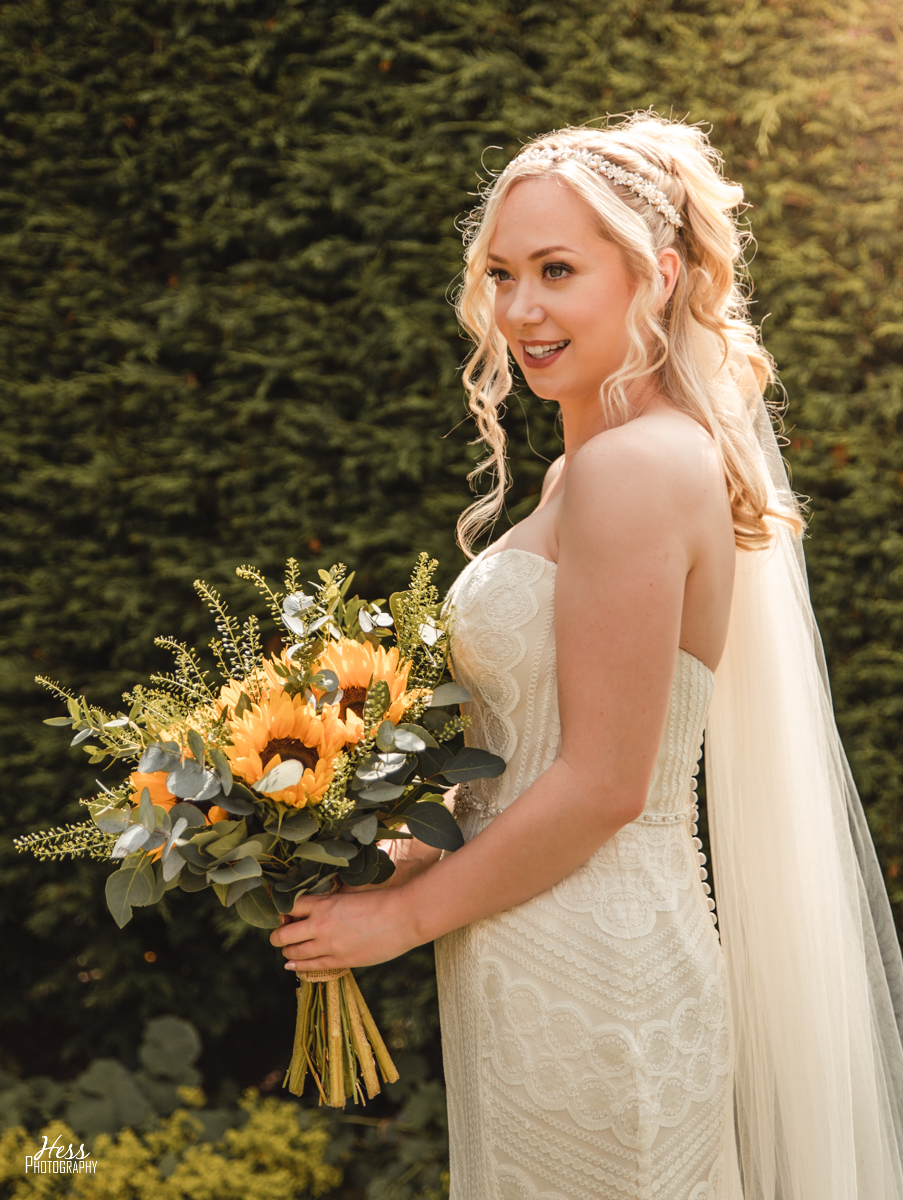 We arrived at Bowburn Hall and had a little bit of time to grab some venue shots, guest shots and prepare for Amy's arrival. Amy and her Father arrived not long after us in a Classic Buick, it was one of the cooler wedding cars we have seen. We quickly got into our positions and the ceremony started. A string quartet played Amy and her father down the aisle, it was a beautiful ceremony from start to finish. There were laughs and smiles exchanged throughout the ceremony. They also exchanged vows they had written to each other that were very special and full of love. These two really love each other and it shows.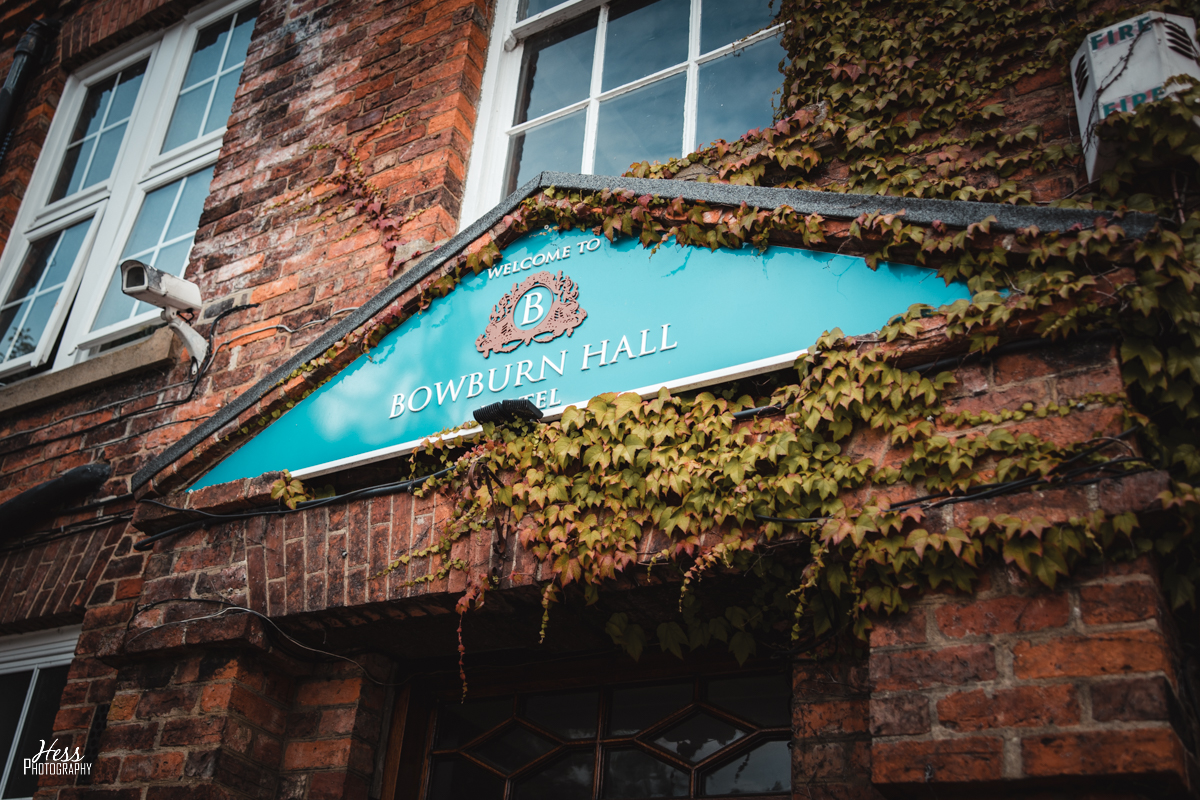 After the ceremony we went into a confetti exit, which is always so much fun. We lined everyone up and made sure everyone was stocked up with the dried flower petals to toss them over Amy and Tom as they walked down the path. After that we then went into family formals followed by some wedding party photos. The grounds at Bowburn Hall are tremendous, there are so many photography opportunities and we were excited to see what kinds of shots we could create.
The next event of the day was the Wedding Breakfast. We use this time to get detail shots while everyone enjoys the delicious food. We really loved the stone benches and statues on the grounds and incorporated them into the ring shots.
After the Wedding Breakfast wound down we were able to steal the Bride and Groom away for a little photoshoot around the venue. We started up in their suite and worked our through the venue and outside again where we were spoiled for photography options. Amy and Tom were really amazing and willing to let us create some exceptional images. We love it when couples give us the time and trust to get creative.
As the afternoon turned to evening, the party was starting to pick up. They first cut the cake and then cut a rug on the dance floor! Their first dance together and the dance with their parents were just full of laughs and smiles, everyone was really enjoying themselves. 
It was so much fun and an absolute honour to be apart of Amy and Tom's wedding day. These two are great people and they deserve all the happiness possible. Thank you two for having us, it was a beautiful day with beautiful people. Congratulations! We wish you many years of joy with each other.

List of Vendors:

Venue: Bowburn Hall
Hair: Utopia salon
Makeup: Tara Shenton
Dresses: Wedding Wardrobe, designers Maggie Sottero and Dessy
Mother of bride dress: Evie Black
Flowers: Flowers by Michell
Suits: Slaters
Photobooth & post box: Photobooth it Party & Play
String Quartet: Arco string quartet
Band: Radiostar
Car: Memphis Belles Cars
Cake: Sherbet Moon
Macarons: Le Mini Macaron
Signage: Mally's crafts
Place names: VM Bespoke
Registrar: Durham Registry Office